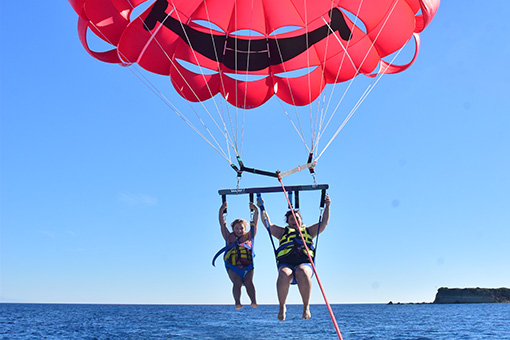 PARASAILING
Do you wish to have a unique experience?
Fly high in the sky and enjoy the breathtaking view of St. Nicolas Church and the bay of trendy saint Nicholas beach.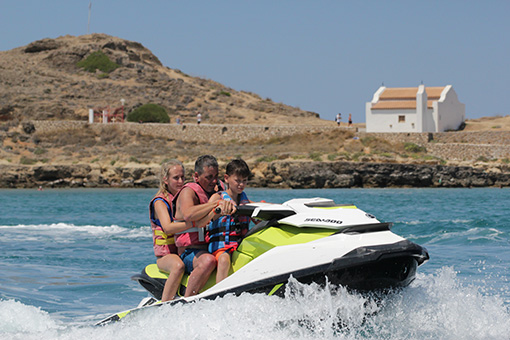 JET SKI
Feel the need for some speed and action? Then come for a ride with our new Sea Doo!
For one, two or even three persons, one ride with the wave runner could become one of the highlights of your holidays! Through high stability and very simple handling, it is very easy even for total beginners to drive. Detailed instructions from our assistants and a special remote control provide high safety for the riders and all other people in the water.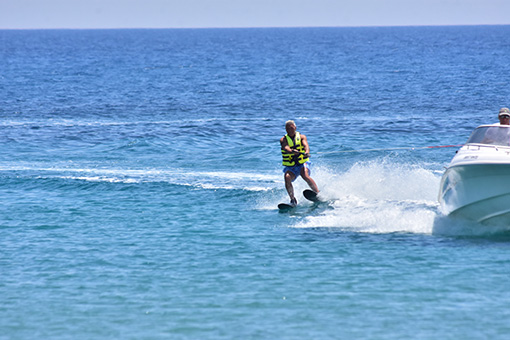 WATER SKI
(Mono ski, double ski, wakeboard, kneeboard).
Have you ever thought of trying one of these sports? No matter if it is your first time, our experienced instructors will teach you from the very first lesson how to do it successfully. If you are experienced though, you can enjoy your hobby without any limitation.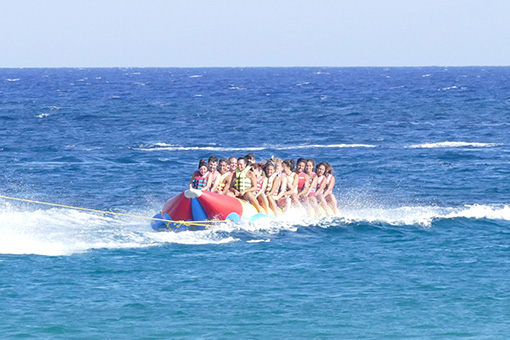 BANANA
Ride the banana with your friends and you will feel your adrenaline reaching the top.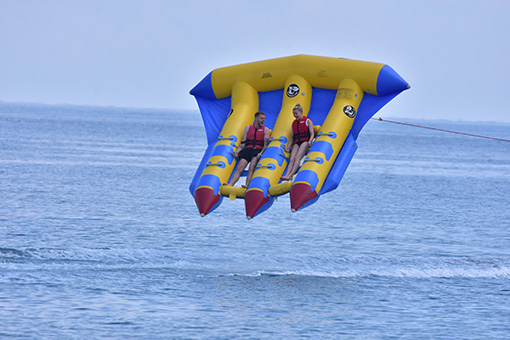 FLYFISH
Are you keen on extreme sports? Then, get on the flyfish and feel the sense of flying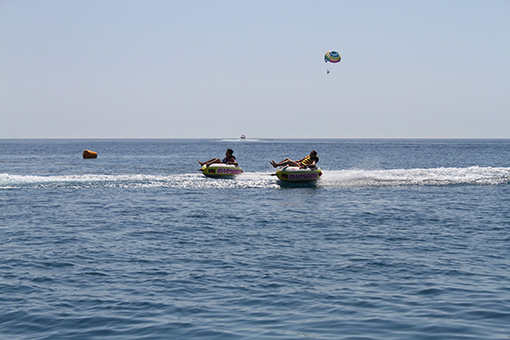 RINGO
Your adrenaline will rise to the end if you try the rings. It's a really challenging experience to try to keep your balance on them!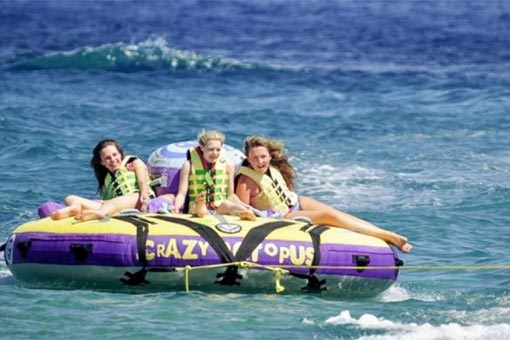 CRAZY OCTOPUS
The most fascinating tubes for the perfect ride with your friends.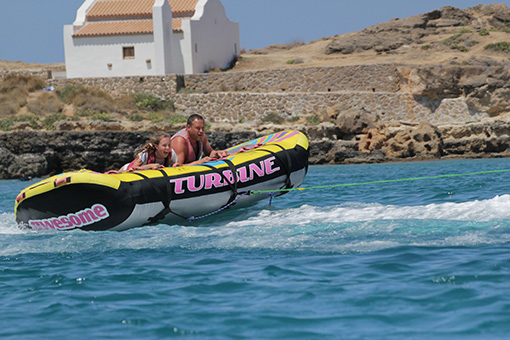 STING RAY
Challenge yourself and friends to hold on as long as you can.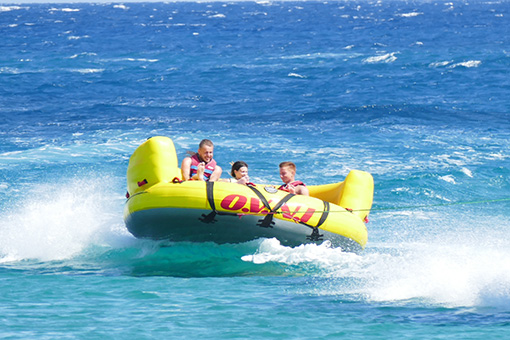 CRAZY SOFA
The most fun comes out by this crazy sofa for the perfect ride with your friends.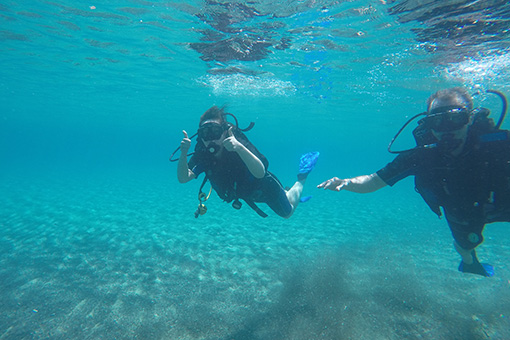 SCUBA DIVING
Scuba diving is a form of underwater diving in which a diver uses self contained underwater breathing apparatus (scuba) to breathe underwater. You will be guided one to one throughout your experience by one of our qualified instructors.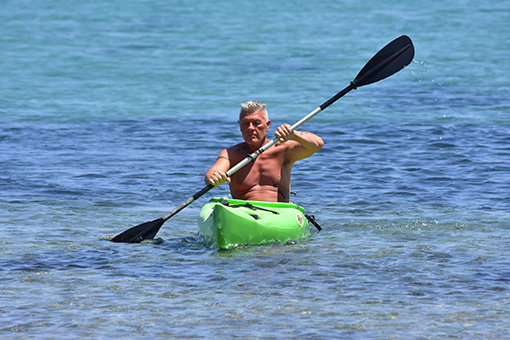 CANOE
If you like to exercise yourself by canoe and explore the famous beaches of Vassilikos here is your chance by renting one from us!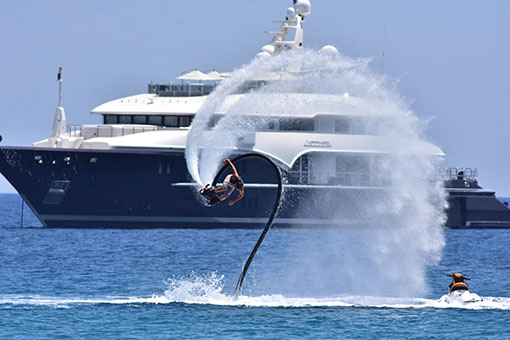 FLYBOARD
When you want a really different day, try flyboard, you will be amazed by actually flying above water. This is probably "THE" most amazing experience at St. Nicks.